Pain Management Treatment
Empowering patients towards wellness. Revitalize Med Spa is determined to help people decrease their pain and maximize the quality of their life. We have extensive experience in treating the most complex cases to help improve comfort.
Pain management involves a group of services that can minimize your pain or the complications surrounding it, like poor sleep or reduced mobility. Living with chronic pain can impact many areas of your life, so it's important to explore treatments that might improve your comfort.
The pain management services available at Med Royal can provide improvement for a wide range of conditions and symptoms that make life more difficult.
After a consultation, the team at Med Royal creates a personalized treatment plan including holistic and nonoperative therapies and procedures.
As you undergo your pain management treatments, the Med Royal team gives you the support you need. They can answer all of your questions about each treatment they recommend to you.
Which treatments can help me manage my pain?
At Med Royal, you can access many of the most effective and popular treatments available for pain management.
After asking about the type of pain you experience and any other symptoms or complications that it causes, the team might recommend:
Massage therapy
During a standard massage therapy session, a licensed masseuse manipulates your tissues using their hands. The benefits of massage include improved circulation, less muscle pain and tension, improved immune function, and better sleep.
Acupuncture
Acupuncture is a form of ancient Chinese medicine involving the use of fine needles that are placed in your skin to rebalance your energy. It helps with back pain, neck pain, and other forms of pain, and includes a myriad of other wellness benefits.
Gua sha
Gua sha is a therapy that involves using a special tool to apply pressure and scrape the skin on certain areas of the body, such as the back, buttocks, arms, and legs. It helps promote healing by improving circulation and reducing inflammation.
Cupping therapy

During a cupping therapy session, a provider places cups on your skin with suction. Cupping has many benefits, including relieving pain, encouraging blood flow, and loosening tight muscles.
Light therapy
Light therapy, also called phototherapy or infrared light therapy, involves a form of light capable of reaching deep tissues without damaging your skin. It helps promote healing on a cellular level for pain relief.
Injection therapy
Med Royal offers a range of injection therapies for pain management or cellular regeneration, including platelet-rich plasma (PRP), prolotherapy, cryopreserved amniotic membrane injections, and trigger point injections
Who should consider pain management?
There are many chronic and degenerative conditions that cause significant discomfort.
You should consider booking a consultation if you experience pain from:
-Peripheral neuropathy
-Headaches
-Bone fractures
-Arthritis
-Muscle or ligament strains
-Tendon injuries
-Back or neck problems
If your pain is debilitating, prolonged, and affects other aspects of life like work or sleep, it's time to find a solution that works for you at Revitalize MedSpa.
For more information about pain management services and treatments, call Revitalize MedSpa or request an appointment online today.
What our patients are saying...
MAKES ME FEEL GREAT
"I drove from Los Angeles to Chandler to see Dr. Hu. The second I talked to Dr. Hu on the phone I KNEW I was gonna make the drive."


LOVE THIS PLACE
"Love love love this place. I will never go anywhere else. The "doctor," knew exactly what I wanted and it turned out flawless.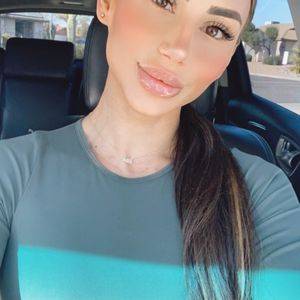 FLAWLESS EXPERIENCE
"Wow! I am very grateful to have found such a wonderful medical office that looks at the big picture of your health and really cares."